Thank you Sookie for the photobucket tip!!!
My mom recently unpacked all of my Magic Tree House books ( I have ALL of them) and I was thrilled to put them back on my bookshelf. :D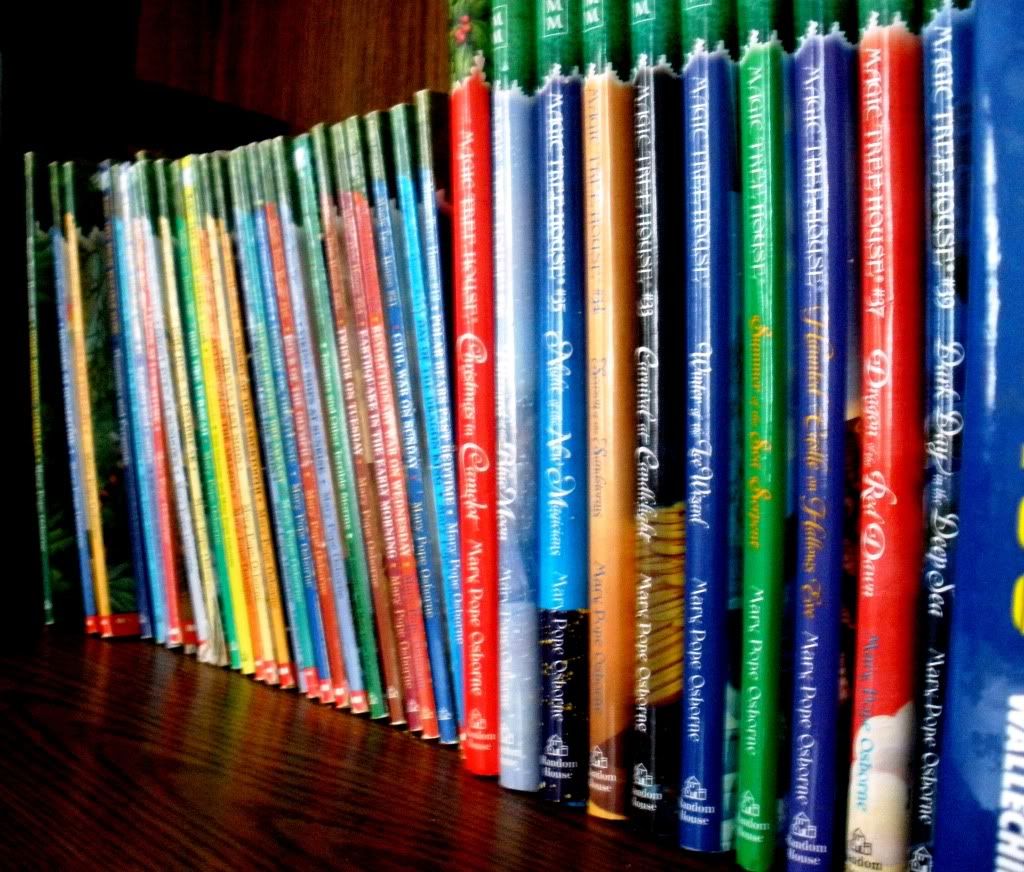 We have some really cool second cousins that live about three hours away and so last week we made the trip up to visit them. We had a lot of fun swimming in their pool and hiking in the mountains.